Designed by Celsun
Copyright © 2016 by Celsun UK· All Rights reserved · E-Mail: sales@celsun.com
keeping a eye on your image quality

celsun is a registered trade mark site copyright 2016
Mervyn Heard's Fantasmagoria
On Saturday October 30th 2016 we went into the huge vault beneath Brunel's Suspension Bridge tower on the Somerset side of the Gorge. Professor Mervyn Heard (theatre manager and lanternist) gave a splendid exhibition of the clever and alarming things that can be done with the medium in such an impressive room.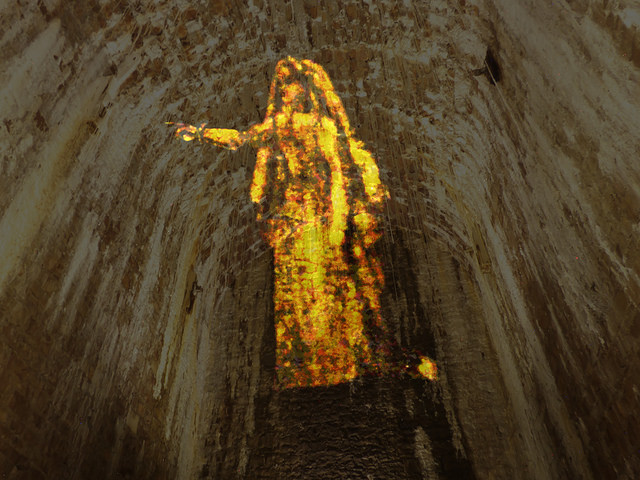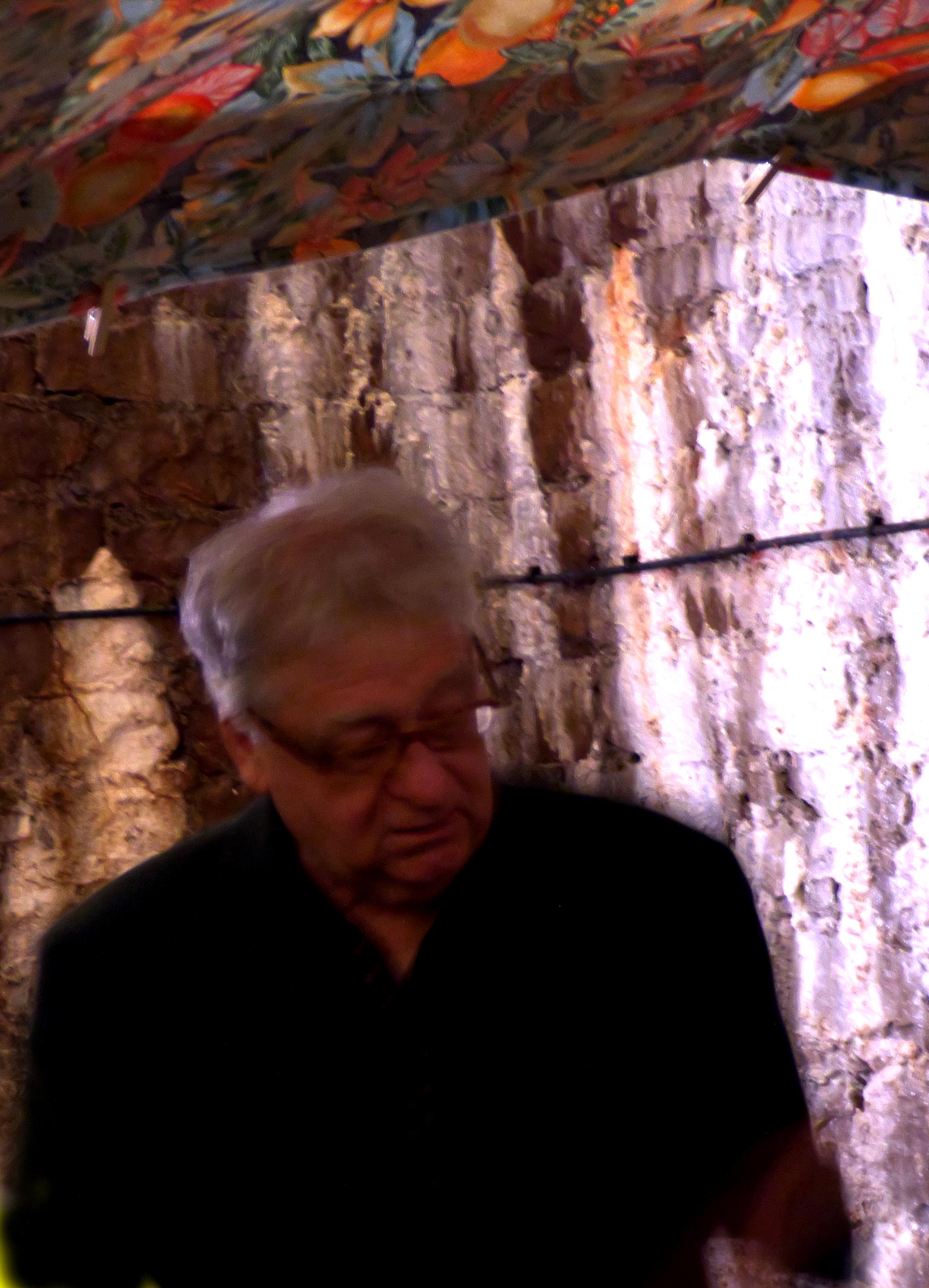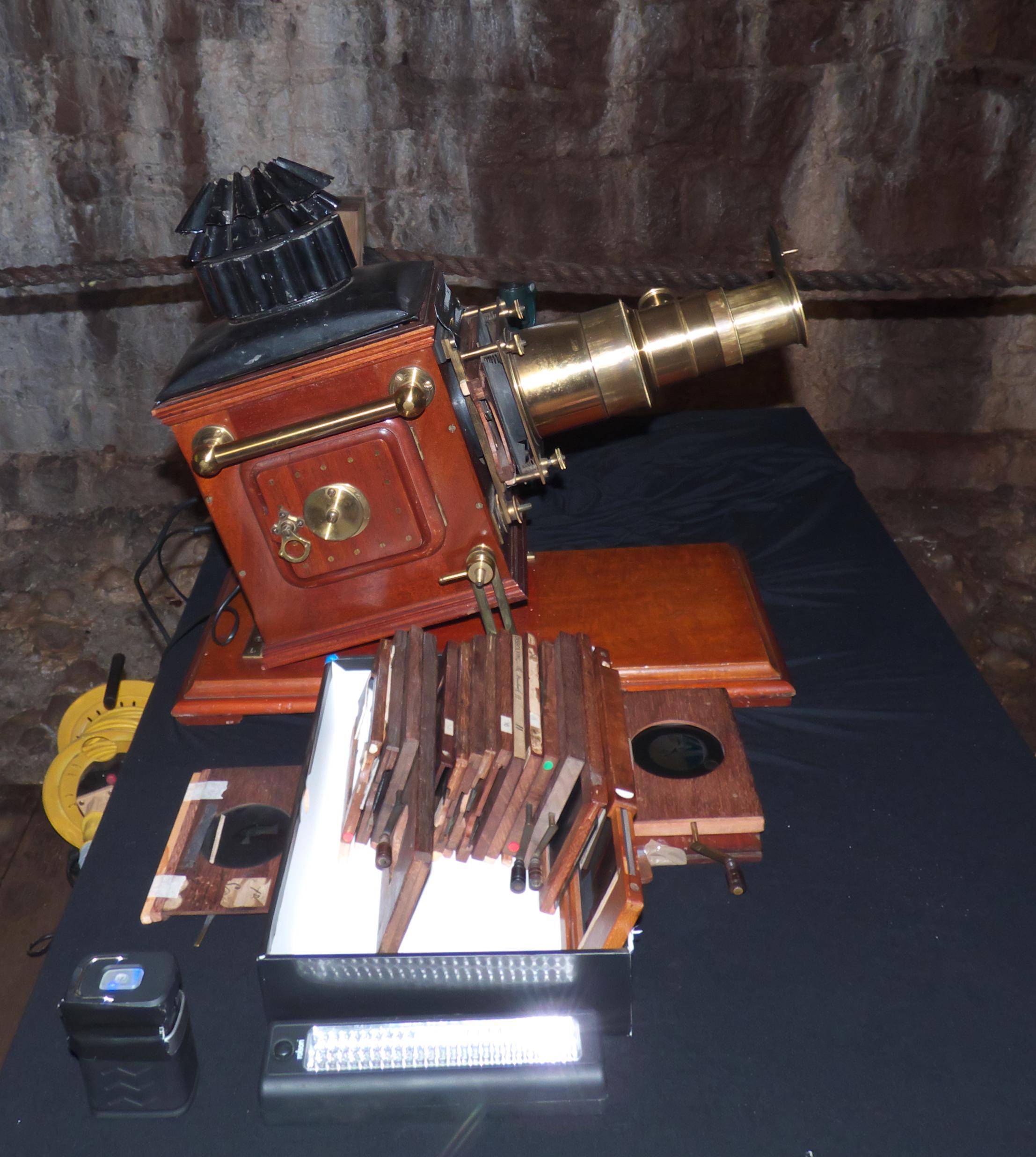 Single Hughes Lantern equipped with CS331 LED Limelight and using the compact CS338 Controller (superceded by CS348)
Professor Mervyn Heard famous magic lanternist extraordinaire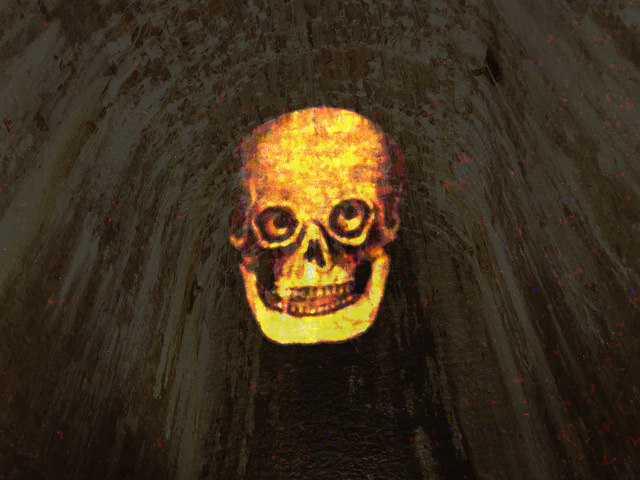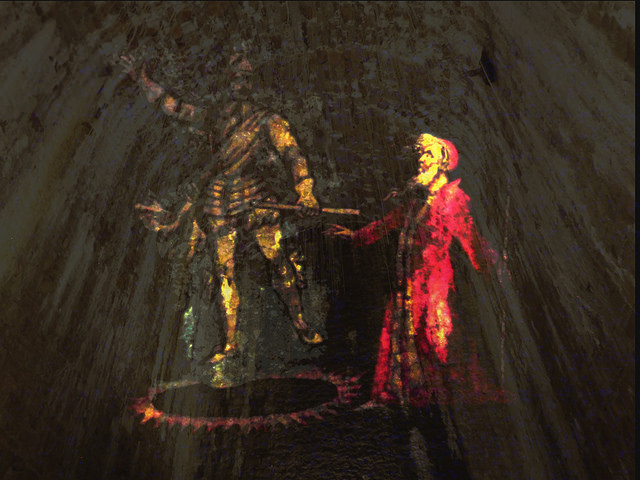 pictures courtesy Sam Saunders

Dear Sir,
Recently I used your revolutionary new system of illumination in a standard optical lantern. It is without doubt the finest lighting system available, affording not only the brightest picture and efficiency in operation, but more especially the absence of that unwelcome heat which normally emanates from an apparatus of this kind, thereby endangering the glass slides and causing the lantern operator much discomfort.
I therefore have no hesitation in recommending it to the professional lecturer and parlour entertainer alike furthermore suggesting that they convert to such a system without delay.

yours sincerely,
Professor Mervyn Heard, Bath.